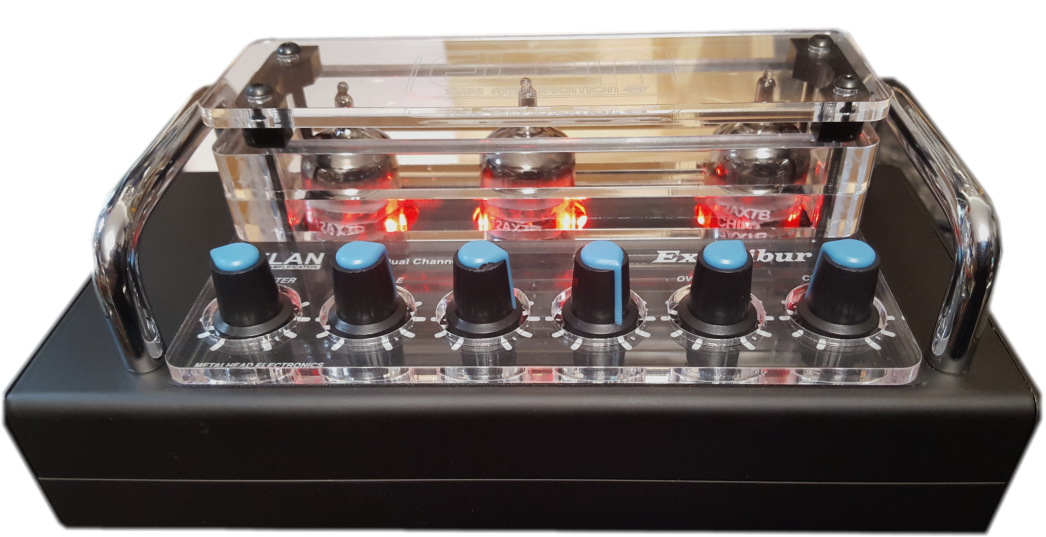 The Elan MK-5 Handmade PTP All-Tube Bass Floor Preamp is the perfect tool for ampless stages, studio recording, and traveling bass players seeking the feel and sound of a real tube amp directly from their pedal board.
This patent-pending tube circuit and design, developed by Elan, is dedicated to bass guitar, delivering deep, punchy tones with endless headroom to make your bass guitar sound even better. The MK-5 "Bass" is an all-tube floor preamp that provides unmatched headroom and punch, resulting in bone-rattling tones.
Notably, the Elan MK-5 circuit does not have a starved 12AX7 tube plate, performing exactly like a full-size tube amplifier with a 12AX7 plate high voltage of over 300VDC, ensuring top-notch performance and tone for bass guitar players.

Featues:
2  12AX7 Tubes
LIMITED LIFETIME WARRANTY*
Bass, Mid, and Treble controls
Gain control
Master volume

Hi Impedance output
DI Balanced output 
Lightweight about-  2 Lb!
Small size 7.5″ X 3.5″ (18X9 cm)

Universal 100-240V 15VDC for worldwide use