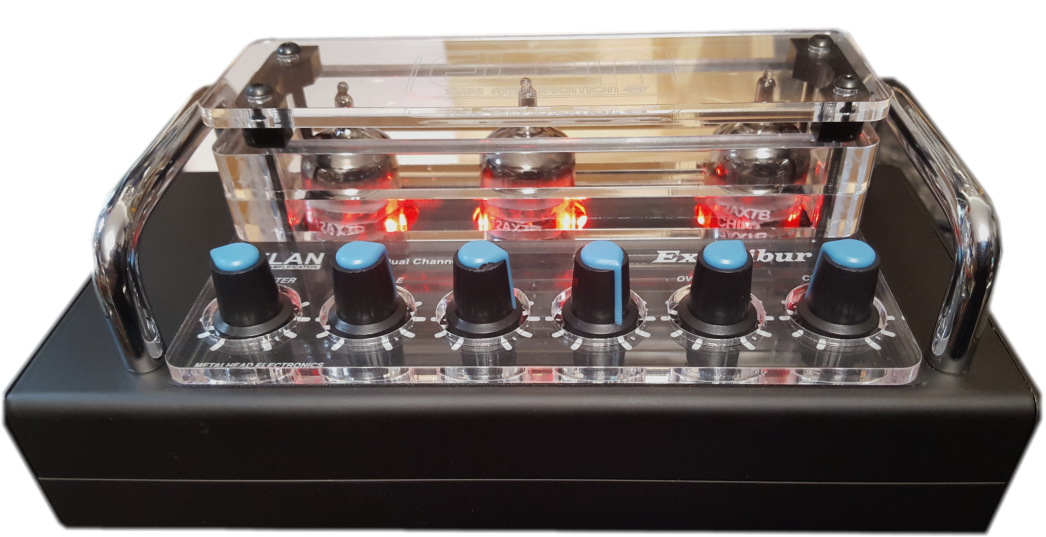 The Elan MK-5 "Dino" electronics circuits are based on the famous Metalhead amp modification developed by Elan Memran, which has been used by renowned guitarists worldwide.
This modification includes Marshall modifications that Dino Cazares of Fear Factory has used on many of their famous albums.
One notable feature of the Elan MK-5 is that it does not have a starved 12AX7 tube plate inside, instead, it performs exactly like full-size tube amplifiers with a 12AX7 plate high voltage of over 350VDC. This ensures an authentic tube amp experience with rich and dynamic sound.

A Perfect Tool For Ampless Stages, Studio and Traveling Musicians.
Featues:
3  12AX7 Tubes
LIMITED LIFETIME WARRANTY*
Bass, Mid, and Treble controls
Gain control
Master volume
Noise-gate built-in

Detachable footswitch
Real through bypass
Lightweight about-  2 Lb!
Small size 7.5″ X 3.5″ (18X9 cm)

Universal 100-240V 15VDC for worldwide use